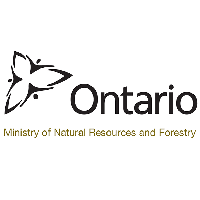 The Ontario Ministry of Natural Resources and Forestry (MNRF), Kenora District invites you to inspect the approved 2018/2019 Annual Work Schedule (AWS) for the Whiskey Jack Forest.
The AWS describes the forest management activities that are scheduled to take place from April 1, 2018 to March 31, 2019. The AWS documents will be available for public inspection beginning March 15, 2018 and throughout the one year operating term, on the MNRF public website at www.ontario.ca/forestplans and by appointment at the Kenora District office.
For more information on the AWS and to obtain a summary map please contact Kaitlin Moncrief, MNRF Management Forester, at 807-468-2597.
Information on tree planting opportunities can be obtained from Kurt Pochailo, Management Forester with Miisun Integrated Resource Management Company, at 807-467-3351, on behalf of the MNRF.
Information on opportunities for personal use fuelwood can be obtained from the Kenora District MNRF office at 807-468-2501.
---