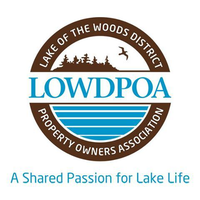 Request for appeal to OMB decision on proposed Minaki development dismissed on May 23, 2018. According to a Q104 KenoraOnline report, development plans for the old Minaki Lodge site are still moving ahead with plans being modified after last week's tribunal ruling.
Background 2016-17:

The Minister of Municipal Affairs granted draft approval of the proposed plans of condominium for Minaki-on-the-River for 138 seasonal recreational units and one commercial unit in April 2016. Subsequently, a group of concerned residents and the Minaki Cottagers Association (MCA) appealed that decision to the Ontario Municipal Board (OMB). This appeal resulted in a 11-day public hearing held in Kenora, July 2017.
The OMB decision granting the appeal and overturning the original approval by the Ministry of Municipal Affairs was delivered to all parties on October 18, 2017 after reviewing all the issues and related presentations submitted by all parties at the hearing.
Subsequently, the developers filed a Request for Review of the OMB decision and order. The Local Planning Appeal Tribunal (Tribunal) was authorized to continue with this matter following the repeal of the Ontario Municipal Board Act.
Tribunal ruling 2018:

On May 23, over six months later, the Tribunal issued its ruling, dismissing the request for review.That dismissal leaves the substance of the OMB decision in place that the proposal and conditions of draft approval fail to satisfy the terms of the hierarchy of services in the Ontario Provincial Policy Statement and that private communal sewage treatment is not allowed in unorganized territory
The developers had also appealed the OMB decision to Divisional Court, and with the administrative appeal now dealt with, that judicial appeal may proceed.
---