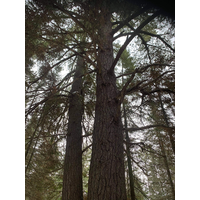 PRESS RELEASE
April 16, 2021
FOREST MANAGEMENT PLANNING IN COTTAGE COUNTRY, AN UPDATE
Public consultation underway for cottage country forest management planning
The Lake of the Woods District Stewardship Association (LOWDSA) has been receiving many inquiries from our concerned members about the impact of proposed forest harvest zones in their area.
The Kenora Forest Management Plan is currently in the public consultation stage, Stage 3 of the planning process. The public consultation stage provides opportunity for direct input into the forestry planning process.
LOWDSA is represented by LOWDSA Director & Vice President, Garth Collier, on the Ontario Ministry of Natural Resources and Forestry (MNRF) Local Citizens Committee. LOWDSA's role on the committee is to support and facilitate dialogue between the community, stakeholders and representatives of the ministry.
"Stage Three is our opportunity to provide direct input into the draft plan and work in partnership with other stakeholders, rights holders and the ministry to ensure the sustainability of the forests in our area," says Garth Collier, LOWDSA representative on the Local Citizens Committee. "The collaborative, problem-solving approach is working, and our concerns are being reflected in the updated plans."
Through necessary dialogue and partnerships, many cottage groups have been able to successfully negotiate changes in the proposed plan in specific areas. The following are examples where changes have been successfully negotiated by our LOWDSA members in partnerships and discussions with the MNRF:
Contingency blocks (can be added or changed based on area specifications)

Access concerns, including how and where equipment accesses harvest zones

Reduced visibility of harvest from road and private property

Timing restrictions to mitigate noise and safety concerns (winter or offseason operations)

Replanting for species diversification

Access road decommissioning (removing culverts, crossings, replanting road ways)

Identification and protection of important ecological or cultural areas that might not be identified in the maps

Increased buffer zones for site specific areas
To share direct feedback to the process, please see the contact information below for MNRF and Miisun or register to the Environmental Registry of Ontario for ongoing notifications in relation to the environment and Ontario policy (https://ero.ontario.ca/user/register).
For more information on forestry plans and processes, contact Kyle Myschowoda, Management Forester at the MNRF at: kyle.myschowoda@ontario.ca
For Kenora Forest Management operations, contact Kurt Pochailo, Management Forester, Miisun Integrated Resource Management Company at: kurt.pochailo@miisun.ca
LOWDSA is a non-profit association of almost 3,000 member families focused on the sustainability of lake life. We aim to preserve one of the most beautiful places on earth and to ensure the experiences we cherish will be passed on to future generations. Operating for almost 60 years, LOWDSA is the largest organization of its kind in Ontario, Canada. Membership includes part-time and permanent residents in the Lake of the Woods watershed, as well as those who simply have a shared passion for lake life.
To contact a LOWDSA representative, contact Patrick Paulo, Executive Director, at: patrick@lowdsa.com.
---