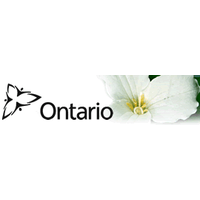 Great news announcement from the Ministry of Natural Resources and Forestry. For more information see attached news release or click on the link below:
https://news.ontario.ca/mnr/en/2017/08/ontario-continuing-fight-against-invasive-species.html
LOWDPOA is committed to doing whatever we can to protect our lakes, rivers and entire watershed against the spread of aquatic and terrestrial invasive species - education and action. With the support and great work of FOCA - Federation of Ontario Cottagers Association, OFAH - Ontario Federation of Anglers and Hunters, the Invasive Plant Council and funding support to those organizations from the Ontario Ministry of Natural Resources and Forestry we are able to maintain and expand our programs. Employing an Invasive Species Outreach student (Kylee Neniska) and two LakeSmart ambassadors (Reed Cupeiro and Krista Robertson) to talk and promote healthy shorelines, living green at the lake and so much more, accessing great resource material and doing a biocontrol release to combat highly invasive purple loosestrife are just a few examples of the benefits our members and indeed our entire community realize as direct results of this funding support.
---