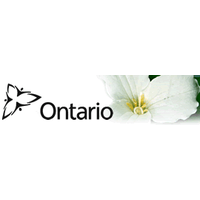 Increased Fines for Starting a Forest Fire
Ontario Strengthens Law to Deter Forest Fires
July 7, 2017 8:00 A.M.
With forest fire season well underway in Ontario, the province has increased the maximum fines for individuals and corporations for starting forest fires. If found responsible, individuals can now be fined up to $25,000 for starting a forest fire, with fines for corporations that start a forest fire going up to $500,000. These increased maximum fines will help deter human-started fires. Approximately half of all forest fires are started by people. Forest fires can cause considerable risk to public safety, can cause expensive property damage and have broader impacts on communities and regional industry.These fines only apply to forest fires inside the Fire Region.
QUOTES
" We all have a role in preventing wildland fires, and with this change we can ensure those who start the fires pay their fair share. Our government is committed to protecting the people and resources of Ontario, and reducing the risk of human-caused forest fires."
- Kathryn McGarry
Minister of Natural Resources and Forestry
QUICK FACTS
The Forest Fires Prevention Act only applies to the Fire Region identified in the act. This area excludes southern Ontario except for northern parts of Midhurst, Peterborough and Kemptville districts.
Forest fire season lasts from April 1 to October 31.
Last time the maximum forest fire related fines were updated was in 1968.
Fire management in Ontario costs on average $130 million per year.
These updated fines will bring Ontario in line with other provincial jurisdictions.
Healthy, sustainably managed forests also play an important role in moderating impacts associated with climate change.
LEARN MORE
---