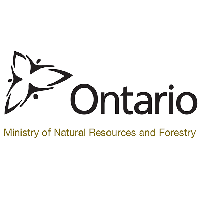 The intent to decommission the Turtle Portage Marine Railway System in 2019 has been announced by the Ontario Ministry of Natural Resources & Forestry (MNRF). This is of particular interest (but not limited to) LOWDPOA members and other seasonal/year round residents in the Morson area.
MNRF is inviting public comment on the decommissioning and we encourage you to do both, individually and/or collectively - and to do so within the mandated timeframe identified in the notice (by October 15, 2018).
Here's the results of a short Q&A session we had with the ministry on behalf of our members:
Q: What exactly does decommissioning mean? Is the ministry planning on preventing use of the existing equipment or removing the entire structure?
A: The Ministry intends to permanently remove the rails, trolley, and wooden structures. (The concrete will remain.) The site will remain accessible for traditional, hand-carried boat portaging.
Q: Will the ministry entertain proposals for private individuals or groups to take over the maintenance, operation and all aspects of operating the portage?
A: No. It is the Ministry's intention at this time to remove the existing infrastructure.
Q: Why will the ministry not consider letting someone else operate the existing system?
A: The Turtle Portage Marine Railway system is nearing the end of its expected lifespan. Costs associated with maintaining a safe operation are no longer feasible..
Q: Will the ministry entertain other proposals to install, operate, maintain, etc. some sort of other system in that location?
A: Possibly. The Kenora MNRF will accept and review any applications for use of Crown land within the District. Applications will be evaluated on a case-by-case basis. There is no guarantee of approval or authorization.
Please see attached document for the Public Notice issued by the MNRF. Also attached is the History of Turtle Portage document and answers from the MNRF in regards to questions posed to them .
---