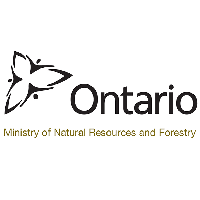 Regulation changes for walleye and lake trout in Fisheries Management Zone (FMZ) 5 came into effect on January 1, 2018. The changes reduce the number of walleye and lake trout non-resident anglers can harvest in a single day, in the northern portion of FMZ 5. It will now match the regulations that have been in place in the southern half of the zone (the border waters area) since 1999.
The 2018 changes to the daily harvest limits for non-Canadian resident anglers in FMZ 5 were the result of a fisheries management planning exercise that the MNRF carried out between 2010 and 2013. This planning exercise included extensive consultation with stakeholders, Indigenous communities, and the general public, including a stakeholder advisory council, which had representation from the tourism industry.
The Ministry notified affected tourism outfitters of the coming changes in 2014, providing significant time for them to adjust their marketing plans accordingly. The change received provincial approval in 2016, and final regulatory approval in late October 2017. Effective date of the amended regulation was January 1, 2018.
Fisheries data from across FMZ 5 identified that roughly 50% of walleye lakes in the zone were categorized as either "exploited" or "stressed" and suggested that the principal cause of this condition was overharvest. As a result, the first objective for walleye described in the management plan is to "maintain or improve walleye populations".
For anglers looking for more information, Recreational Fishing Regulation Summaries are now conveniently provided online on the Ontario government website. District Ministry of Natural Resources and Forestry offices also continue to provide Recreational Fishing Regulation Summary hardcopies to the public. District staff as well as conservation officers are always happy to provide information and help anglers to understand regulations.
Christopher Martin
Management Biologist
Kenora District
Ministry of Natural Resources and Forestry
Tel: (807) 468-2706
E-Mail: christopher.martin@ontario.ca
---