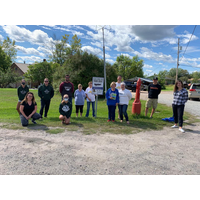 LOWDSA Mobile boat wash station plans move forward
The Lake of the Woods District Stewardship Association is two steps closer to seeing its proposed mobile boat wash station become a reality. We're excited and grateful to welcome 89.5 The Lake CJRL Kenora as a lead sponsor and the Laclu Campers Association and their Environment Committee as the first area lake group to sign on with financial support for this initiative. They join Turtle Beach Clothing Co. who has aligned their "Save our lakes" campaign and committed a portion of their sales to the fund we are building for the mobile boat wash station.
Representatives of LOWDSA, the Laclu Campers Association and their Environment Committee met at Bennett's Marine and Laclu Landing Saturday, September 5 to present a cheque for $750 to Lucas King, LOWDSA director and co-chair of the LOWDSA Environment Committee for the purchase of a mobile boat washing station and to unveil signs to promote Clean-Drain-Dry and the importance of cleaning your boat properly when moving it from one lake to another.
For years, LOWDSA has promoted the practice of Clean, Drain, Dry to boaters, sharing information and promoting every boating enthusiast's responsibility to clean their watercraft, drain remaining water and allow the boat to dry before transferring it between water bodies. The plan for a mobile boat wash station will take the existing program up several notches, providing opportunities to clean watercrafts in multiple locations throughout the summer months while spreading the word about clean-drain-dry.
It would take dozens of mobile boat wash stations to decontaminate all the boats entering or exiting the waterways in the Lake of the Woods watershed. We can, however, make a real difference with one of them moving around the district cleaning dozens and dozens of boats each season, educating many hundreds on the importance and 'how to' of clean-drain-dry and preventing the spread of invasive species in the process.
In addition to helping protect local waterbodies by reducing the spread of invasive species, the mobile boat wash station will serve as a self-contained education program complementing the association's flagship LakeSmart program and focusing directly on the impacts of invasive species. Throughout the summer months each year, LOWDSA will look to have board members, staff, students and volunteers work with the mobile wash station and with boaters interested in taking part, having their boat cleaned and walking through an inspection. By doing so, boaters will learn how to properly check and clean watercrafts and reduce the impacts of invasive species to our water bodies.
For details on how to support this initiative and see the mobile boat wash station at your launch email us.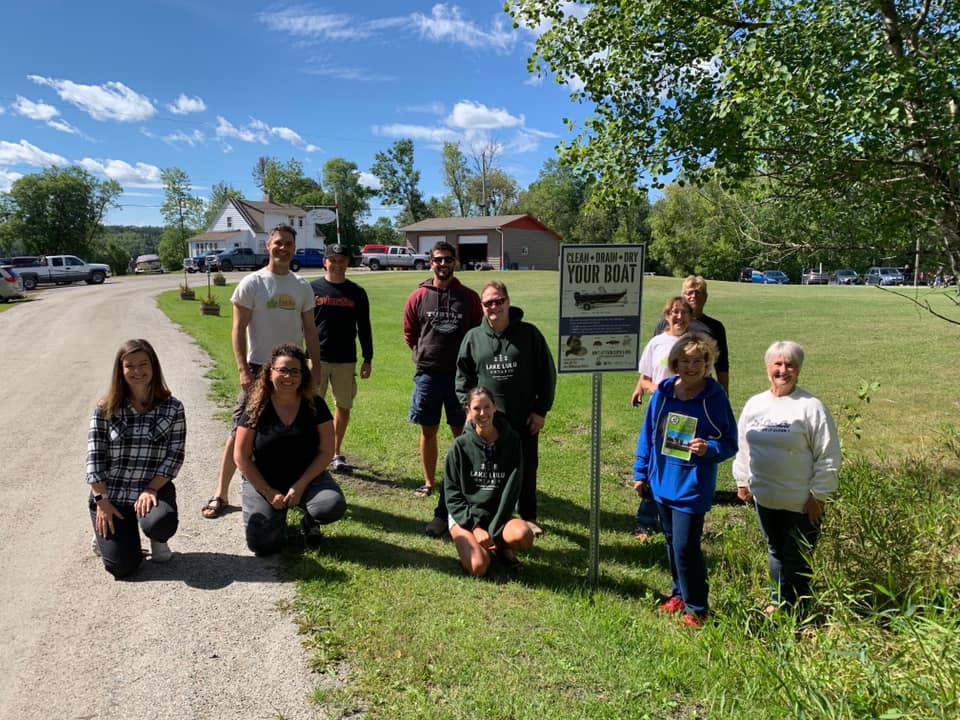 ---