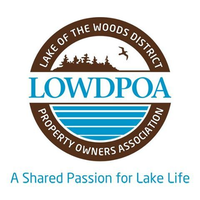 Linda Nelson, LOWDPOA's Assistant Executive Director and Membership Coordinator, will be moving on to new ventures at the end of this year. As a result, we are beginning the recruitment process now for this important position with the association that will commence January 2019.
LOWDPOA requires an energetic team player who enjoys and is able to work independently from a home office. The successful candidate will have proven database, communication, organization/ administration, on-line & social media experience combined with an interest in relevant area issues. Experience working in a not-for- profit, board environment with a strong member/customer focus will be an asset. Organizational advancement is a possibility.
If you'd like to share your passion for lake life, and believe you have the skills and experience to join our team, please respond by September 7, 2018 to the posting for LOWDPOA Assistant Executive Director.
We also ask that you please share it with a friend or associate you feel might be interested and capable.
---