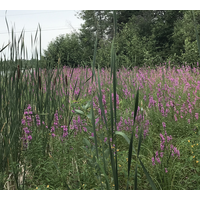 From purple to green ..... Kudos to a group of great lake stewards
who were concerned about a big patch of invasive purple loosestrife on Lake of the Woods and did something about it - 40 bags worth! (Thank you to LOWDSA member Janice Green for telling us about this. We know there's lots of good work being done around the district to protect our watershed, and we love to hear about it and spread the word.)
The purple loosestrife was on the sandbar between Goat Island and Johnson Island, close to Devil's Gap and within Kenora city limits. It was just in the lake close to the shoreline, but given the lake level they were able to get at it fairly easily.
Several hours later, after working to safely remove the aggressive invasive plant and to prevent further spreading they had over 40 large garbage bags of plants to take to the transfer station. Best practices for handling purple loosestrife mandate that is should be put in garbage bags and into landfill - not composted anywhere. For more info on purple loosestrife and safely removing it, click here.
Thanks also to the City of Kenora for contributing to efforts to slow the spread of purple loosestrife by not charging the bag fee, just as is done for litter clean up.
Check out the before and after!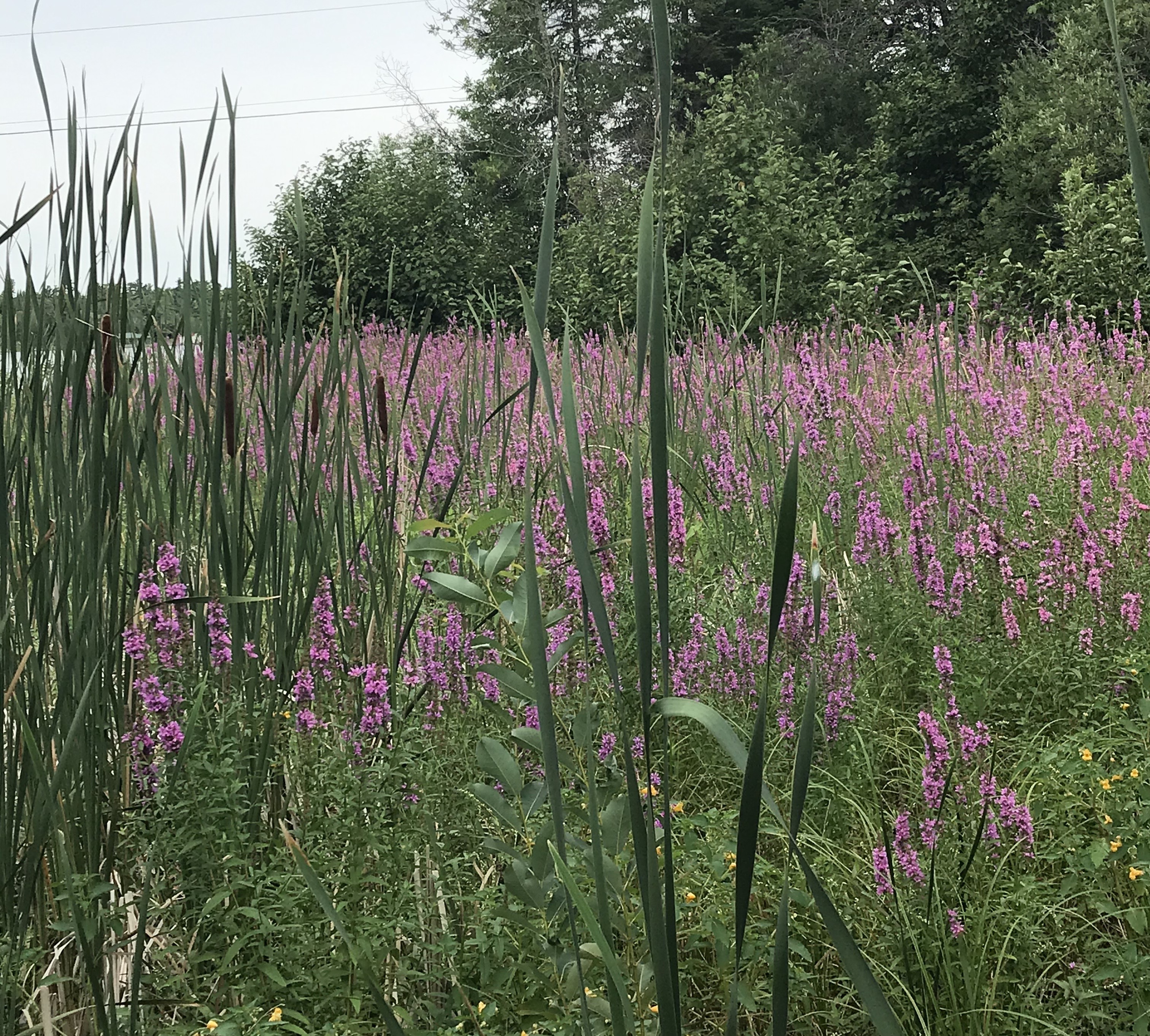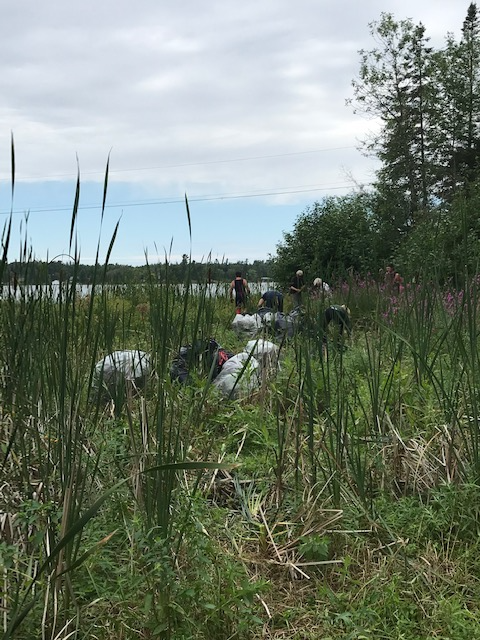 ---