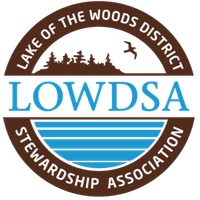 Environment Program Coordinator Intern
1 year paid internship starting May 1st, 2023
Location: Kenora, Ontario
Work Term: 1 year temporary full-time
Length of work term and start date subject to confirmation of funding approval.
Apply By: April 12th, 11:59 PM, CST
The Position:
Reporting to the Executive Director and working from Kenora Ontario on beautiful Lake of the Woods, the Environment Program Coordinator will take a lead role in the development, implementation, marketing and delivery of environmental programs, resources, and outreach. The intern will work with the Executive Director and LOWDSA Environment Committee to enhance existing programs, explore new initiatives, and manage LOWDSA's environmental resources and communications available to LOWDSA members, area residents, and visitors. This internship will provide direct career experience in environmental education, practical field skills, program/event planning, project management, and public communications, presentations and consultation.
The Person:
Obtained post secondary degree or equivalent experience in environmental science. Candidates with relevant degrees (other than environmental science) may also be considered.

The successful candidate will have a broad base of knowledge in a wide variety of areas such as (but not limited to) Ecosystem Management, Forestry, Fisheries, Wildlife, or Plant Biology, Conservation, Education (outdoor or science), or Eco-tourism.

The ideal candidate will be creative, resourceful, and energetic with a demonstrated passion for developing and implementing educational programs and presentations for a diverse audience.
Key Skills:
Exceptional communication skills, both written and oral

Strong organizational skills and attention to detail

Proficiency with software including but not limited to: Microsoft Word, Excel, PowerPoint, visual design programs

Working knowledge/experience promoting using various social media platforms

Knowledge specific to membership and not-for-profit organizations would be an asset Qualifications

Are new entrants into the work force, are transitioning to a new career, or the unemployed or underemployed who are entering a new field;

Have not previously participated in a NOHFC-funded internship;

Are at least 18 years of age; and

Reside, and be legally entitled to work, in Canada.
Submit cover letter & resume by 11:59 pm (CST). Monday, Dec 19, 2022 to:
Executive Director
Lake of the Woods District Stewardship Association
PO Box 1160
Kenora ON P9N 3X7
Email: epm@lowdsa.com
Website: www.lowdsa.com
We thank all applicants for their interest; however only those selected for an interview will be contacted.
---