Lake of the Woods Coffee
The name Lake of the Woods resonates far and wide.The name Lake of the Woods resonates far and wide. By virtue of its massive shoreline, it encompasses part of Ontario, Minnesota and Manitoba. The lake is beyond imagination as it hosts something for everyone. With over 14,000 islands, it provides a home for tourists, boating enthusiasts, outdoor addicts of all types including winter 'hard water' activists and summer swimmers. The generous shorelines and abundance of islands also provide an escape for those fortunate enough to have family cabins which often span generations. 
Lake of the Woods has been a near and dear part of our lives that also span generations. We have grown up learning to swim in its waters and we have watched, with amazement, untold sunrises and sunsets as they bounce across its waters. It truly is a special place, nurturing us with its beauty and abundance. It is as much a part of us as the sun and the moon as without either, we can't imagine what life would be like. 
Lake of the Woods Coffee was a natural for us to introduce as our new business adventure. Countless times, we have welcomed a new 'lake day' with a morning coffee nestled in our hands. Bringing quality coffee and the 'Lake of the Woods brand' together was as natural as the four seasons this lake provides. 
Lake of the Woods Coffee, LLC home office is located on the southern shores of Lake of the Woods. While our name suggests coffee, we are much more. Our business offers high quality coffee products as well as customized and personalized laser engraved goods. Everything from lake maps, to coffee mugs, home décor items, clothing, cutting boards and more. With two lasers and our sublimation equipment, we are able to answer many custom requests. We are a family business centered around a father and three daughters but with a supporting family entourage of fifteen members.  
Our personal lives have forever been entwined with Lake of the Woods. We have fished the waters, swam the shorelines, dined on Walleye dinners on various islands and marveled at the sunrises and sunsets that only this lake can create. To say Lake of the Woods is special to us would be an understatement. Generations before us introduced us to the magic of these waters and now we share the privilege of doing the same with our children and grandchildren.  
It is for those reasons that we proudly partner with other sponsors in promoting the LakeSmart program and the LOWDSA. Joining forces to promote and protect Lake of the Woods is a commitment to our children and grandchildren. It is the way it should be. We carry great pride in marketing the Lake of the Woods name but just as important, we carry the responsibility of being good stewards as well. We stand on the southern shorelines with a voice of our own but clearly, combining voices with those who have the same vision resonates with a far greater power. We hope that voice encourages others to join forces as we all do our part in sustaining the gift that is here for us to enjoy.  
We trust that you too will enjoy a touch of Lake of the Woods no matter where you are. While we appreciate your business and welcome you to our lake family, we hope that you will join forces and further promote good stewardship for the gift that keeps on giving. Sip your Lake of the Woods Coffee and give tribute to something special that we can all be a part of and pass on to the next generation.

Nature Conservancy Canada
The Nature Conservancy of Canada (NCC) has been a proud sponsor of the LakeSmart program since (YEAR). NCC is the nation's leading not-for-profit, private land conservation organization, working to protect and care for our most important natural areas and the species they sustain. Lake of the Woods' freshwater islands are important habitat for many colonial nesting birds, waterfowl and migratory birds. By working together to contribute to a healthier lake ecosystem, we can make an impact that benefits the species that call this place home, and help ensure future generations will enjoy the beautiful Lake of the Woods we know and love today. 
A healthy lake ecosystem not only benefits the incredible diversity of flora and fauna in Lake of the Woods, it benefits all of us to have safe water to swim in, intact shorelines that provide erosion control, and native biodiversity in lakes and on land. Environmental outreach and education is critical for inspiring people to take actions to protect biodiversity and that's why NCC is proud to sponsor the LOWDSA's LakeSmart program. Best of luck out there this year, LakeSmart team!

Wolframe's World of Water
Water Treatment Specialists, serving the Northwestern Ontario area since 1987.   We are your sole source for commercial, private, residential and industrial water treatment solutions.   From conceptual design to ongoing service and maintenance, our experienced and trained water treatment specialists are prepared to deliver a customized solution to suit your need.  Just like every water source is unique, so are every location's requirements. 
Our family has been involved in some form of water since the 1940's from Well Drilling, pump installation to water treatment and bottled water.  Our family has lived in Northwestern Ontario since the 1930's and we know what issues our customers face in regards to the water sources in the area.  Our philosophy of using standardized equipment that is tried and true for our area coupled with the ability to customize each unit as per each need, allows for the delivery of quality systems with the comfort of local service for a specific application.  
We can help with new equipment, upgrades or enhancements, system retrofits or just a modified operation for the existing system.  The end result is a system designed, delivered, installed and maintained at a reasonable cost, peace of mind knowing we have been in the business for so many years and are backed by recognized industry experts.
Wolframe's World of Water has partnered with Lake Smart because we feel we share the same values and love for our Lake of the Woods! Like Lake Smart, we strive to implement environmentally friendly practices and educate our employees as well as customers on environmental sounds ways to live and enjoy our lake.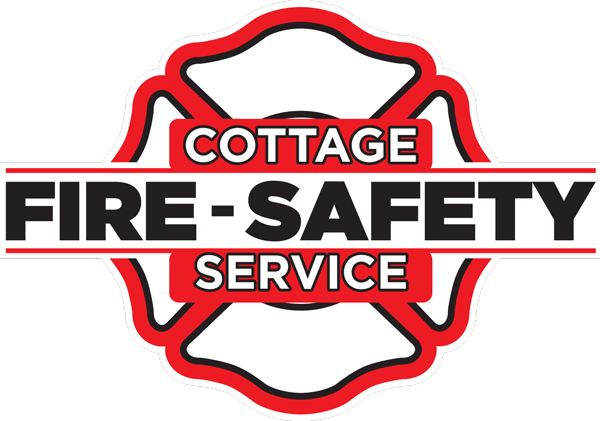 Cottage Fire-Safety Service
Cottage Fire-Safety Service was born from the founders' intimate understanding of the challenges of cottage ownership. Vacation time is limited at the lake so it is very difficult for cottage owners to proactively plan, install, and maintain all the various things around the cottage from building projects to dock and boat repairs. 
As cottage owners and lovers of our time at the lake ourselves, we also found it unacceptable that our most cherished summer home and lakeside landscaping were constantly at risk of being damaged or lost due to fire. We knew that fire-pumps were readily available for cottagers but virtually no one had them installed. We realized that the main obstacle was the lack of proactive local sales and annual maintenance of the equipment.
Cottage Fire-Safety Service now has the most reliable fire equipment which is permanently installed and maintained by us to protect cottagers' properties.  In addition, with the installation and maintenance of fire equipment, cottage owners can reduce their annual insurance premiums resulting in peace-of-mind while saving money.
Cottage Fire-Safety Service's founders have been avid supporters of Lake of the Woods District Stewardship Association (LOWDSA) for decades and are impressed by LOWDSA's LakeSmart initiative. We believe in connecting to residents and sharing knowledge of how important it is for everyone utilizing our waterways and forests to pay close attention to the complexity of preservation. It takes a community acting in lock-step to reverse damage that has been caused and to affect the changes necessary to preserve and repair our environment.
We can't simply expect our public institutions to lead the way. As soulful inhabitants of the Lake of the Woods district, it is up to businesses such as ours as well as seasonal and year-round residents to step up and take initiatives such as LOWDSA's LakeSmart which heighten awareness and fosters meaningful individual environmentally smart decisions.  It is as a "collective" that we will have the greatest impact.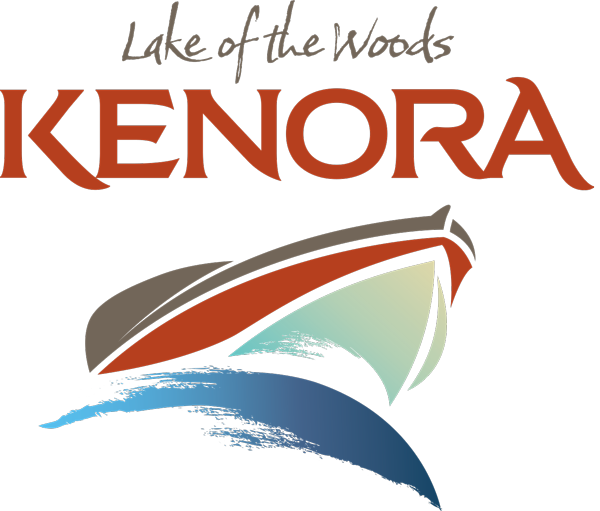 Lake of the Woods Development Commission
The Lake of the Woods Development Commission was incorporated in 2007 to lead tourism and economic development activities on behalf of the City of Kenora. The LOWDC is governed by a board of directors comprised of municipal and community leaders. The work of the board is supported by the City of Kenora Tourism and Recreation Division Lead and the Economic Development Officer.
In 2012, the City of Kenora and the Lake of the Woods Development Commission launched its new branding strategy. The brand promise is, as follows:
Kenora is North America's Premier Boating Destination.
We are the connection to Lake of the Woods and its 14,522 Islands. Through our events and amenities we celebrate our history and build our future. We love our lake; we are its stewards and we nurture its pristine environment.
In committing as "North America's Premier Boating Destination", the City of Kenora and its partners recognize the value in working with the Lake of the Woods District Stewardship Association to promote environmental education while living at the lake and we are proud to support this program.

McKenzie Insurance
As an insurance brokerage, Richard McKenzie Insurance is in the business of caring for their client's financial security, with incomparable customer service and specialized coverage.  But Richard McKenzie Insurance's commitment to caring goes beyond advocating for customers and includes protecting and promoting the land, lake and ecosystem where their clients reside.
For Richard McKenzie, owner of Richard McKenzie Insurance, and self-proclaimed cottage kid, sponsoring LakeSmart was an easy decision.
"Growing up at the lake, it's all I knew," says McKenzie, whose family has a cottage on Lake of the Woods. Prior to starting in insurance with his dad's office in 1992, McKenzie worked for LOWDSA. "In the early 90s, they used to call LakeSmart the EnviroCheck Program and it was my summer job for two years," explains the alumni.
In his role, McKenzie drove around to cottages on the lake to talk about how cottagers can live and play green at the lake. As a member of the EnviroCheck team, McKenzie was equipped with knowledge on a broad range of topics including shoreline buffer zones, reducing run-off, septic systems, eco-friendly products, safe boating and more.
"It made me an expert in the cottage insurance field," explains McKenzie. "It's taught me the background I need in doing cottage insurance – what to look for, what to look out for and how to arrange an insurance policy that will respond well for cottagers."
Recently, McKenzie opened his own brokerage and prides himself on going the extra mile to ensure cottage properties are protected. Richard McKenzie Insurance, which operates out of Manitoba, Ontario and Yukon, provides private client services. 
McKenzie considers himself more of a coach than a broker, helping cottagers with best practices and navigating the products to make sure they operate within the guidelines so they don't jeopardize their coverage.
"It really comes down to product selection and choosing the right cottage insurance policy," says McKenzie.
McKenzie is keen to chat with cottagers, but instead of meeting in a bricks and mortar building, he'd prefer to meet them at the place they're both most comfortable—lakeside. "I would rather go sit on your dock and talk about insurance than have you come sit in my office," he adds.
McKenzie is looking forward to being out on the water this summer, and also supporting the LakeSmart initiative. "I'm happy to be part of Lakesmart. I'm passionate about it because I was one of them," he says.