President's Message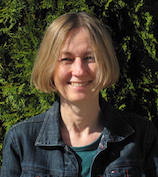 Welcome to our website.
The site is designed to keep our members updated with the latest news and events of interest around the district, and to provide information on topics/issues/concerns to help us enjoy lake life to its fullest.
If you're not a member of the Lake of the Woods District Stewardship Association, we hope you'll take a few minutes to learn more about us.
We have been focused on area concerns affecting our area for more than 50 years including:
     .  Environmental impacts to water quality, fish and wildlife habitat
      . Property values and fair taxation
      . Land use & development
      . Supporting our vibrant, area communities
Membership is open to residents, cottagers and vacationers – virtually anyone with an interest in this area's environmental and economic sustainability.
Enjoy the website and remember we're also on Facebook., Twitter, Instatgram and YouTube
Chris Semenchuk,
LOWDSA President