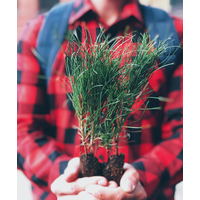 Review of Major Amendment
Whiskey Jack Forest 2012-2022 Forest Management Plan
The Ontario Ministry of Natural Resources and Forestry (MNRF), Miisun Integrated Resource Management Company and the Kenora Local Citizens' Advisory Committee (LCAC), invite you
to participate in the review of a major amendment to a Forest Management Plan (FMP). This review is being held as part of the detailed planning of operations for the major amendment to the 2012-2022 FMP for the Whiskey Jack Forest. This amendment provides for operational planning to add new harvest area to the 2012-2022 Whiskey Jack FMP. The new harvest area is required to ensure a secure and uninterrupted wood supply for the local mills as a result of the one-year delay in FMP planning on the Whiskey Jack Forest (a plan extension, up to two years if needed, to the 2012-2022 FMP will be implemented to extend the plan until the next Whiskey Jack FMP is completed). This amendment request proposes to select new harvest areas from approved planned contingency areas and identified optional areas from the 2012-2022 FMP planning process.
Notice of this review was first circulated to LOWDSA members in the September issue of our Lake of the Woods Area News magazine. A final opportunity to inspect the approved major amendment before it is implemented will take place during the "Inspection of MNRF-Approved Major Amendment" (Stage Two), which is tentatively scheduled for November 2020. If you would like to be added to the MNRF mailing list and be notified of these consultation opportunities, please contact Kaitlin Moncrief, R.P.F. at 807-468-2597 or at kaitlin.moncrief@ontario.ca.
For full details on the amendment to the Whiskey Jack Forest Management Plan see the attached document. It also includes relevant contact info for MNRF and Miisun.
---