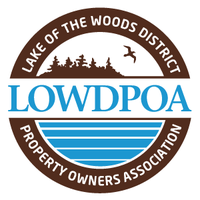 Partnership launched to plant 5000 red pine seedlings in the Lake of the Woods area
On July 26th, Lake of the Woods District Property Owners Association will officially kick off a unique partnership with Lake of the Woods Brewing Company, one that will see 5000 red pine seedlings planted in May 2018.
Lake of the Woods Brewing Company recently introduced its Papermaker Pilsner, named in recognition of the historic and economic impact of the former Kenora paper mill. Committed to contributing in a tangible way to the preservation of the area's environment, the local brewery is sponsoring the purchase of 5000 seedlings from sales of Papermaker. "One 4 pack– one tree seemed like a natural fit; for every 4 pack of Papermaker Pilsner sold in the brewery retail store, we will plant a tree", said Rob Dokuchie, BrewCo co-owner. The actual planting in May 2018 will be done with the help of Kenora area students from Beaver Brae Secondary School and St. Thomas Aquinas High School.
Nancy Salmijarvi, President of Lake of the Woods District Property Owners Association, expressed her appreciation for the sponsorship, which will allow the association to significantly expand a longstanding program. She commented, " Our members plant approximately 10,000 seedlings annually, having planted over 300-thousand seedlings since our seedling program began. Thanks to this new partnership with BrewCo and crews of student planters we will see 15,000 seedlings planted in 2018". The partnership will extend beyond the purchase and planting of the seedlings, with plans in place for LOWDPOA to work with both schools this fall in the development of a related environmental education component.
On Wednesday, July 26th LOWDPOA's LakeSmart team will be on hand at the Kenora Matiowski Farmers' Market (8:30am – 2pm) and at Lake of the Woods Brewing Company (1pm – 3pm) to hand out free red pine seedlings and to chat or answer questions about living green at the lake and protecting this special place so well loved.
For more information contact:
Diane Schwartz-Williams, Executive Director, LOWDPOA diane@lowdpoa.com
807-543-4287
---