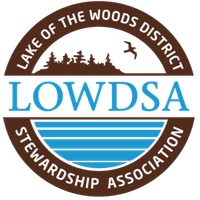 Municipalities
New mayors take office in Kenora and Sioux Narrows Nestor Falls in November following
province-wide local elections Oct. 24 and they will be joined by other new faces.
Former council member Andrew Poirier is the new mayor of Kenora, while former councillor
Gail Black is the head of council in Sioux Narrows Nestor Falls. In Lake of the Woods Township
incumbent reeve Colleen Fadden retained her post by acclamation.
Acclamations were the order of the day in Sioux Narrows Nestor Falls and Lake of the woods
where no elections were held.
In Lake of the Woods Township, Kaitlyn Cottam is the sole new council member joining
incumbents Bill Lundgren, April Chojko-Bolce and Nancy Gate. In SNNF incumbent Matt Ryberg
returns to council and will be joined by new councillors Holly Chant, Doug Brothwell and Steve
Salvador.
In Kenora, 15 candidates were on the ballot for council seats with only one incumbent, Graham
Chaze, successful at the polls. New council members are Barbara Manson, Lisa Moncrief, Bob
Bernie, Kelsie Van Belleghem and Lindsay Koch.
Turnout in Kenora voting was a respectable 54.6%.
District Services Boards
There will also be a number of new faces at the Kenora District Services Board when it takes
office Jan. 1. The board operates the district's land ambulance service and social programs. The
nine district municipalities each appoint one of their elected members to the 13-member
board, while the non-municipal areas elect four members directly. Several of the current
council appointees either did not seek re-election or were defeated at the polls, which will
require new appointees. In the non-municipal areas there were elections in three of the four
areas. Dennis Wallace won in Lake of the Woods South, Mark Sobchuk in Lac Seul and Laurel
Hoffman in Oxdrift. Barry Baltessen was acclaimed in Lake of the Woods North. Wallace and
Huffman are new to the board.
The unincorporated area seat on the Rainy River District Social Services Administration Board
for the western portion of the district remains vacant.
School Boards
The three Kenora, Sioux Narrows Nestor Falls municipal and non-municipal area trustees on the
10-member board were all acclaimed. They are David Cornish, Robert Kitowski and Rory
McMillan. McMillan, a long time Kenora councillor, will be a new member on that board.
Two of the six members on the Rainy River District School board represent municipalities and
non-municipal areas in the western area of the District. Kathryn Pierroz and John Fuhrer were
acclaimed to those two seats.
Five of the six seats on the Kenora Catholic District School Board represent voters in our area,
they too were filled by acclamation . Trustees are Derek Favreau, Teresa Gallik, Paul Landry,
Marie Lundin and Lorne Temple.
The single seat on the eight-member Northwest Catholic District Board for the Stratton area
was also filled by acclamation with David Sharp taking the post.
- LOWDSA Government Affairs Committee
---