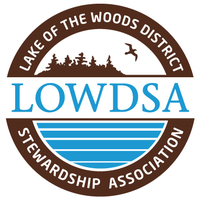 June 11, 2021
The Right Honourable Justin Trudeau, Prime Minister
The Honourable Chrystia Freeland, Deputy Prime Minister
The Honourable William Blair, Minister of Public Safety
The Honourable Patty Hadju, Minister of Health
By email
Re: Exemption to US Canada Cross Border travel for Ontario Property Owners
Dear Prime Minister Trudeau, Minister Freeland, Minister Blair and Minister Hadju:
The Lake of the Wood District Stewardship Association (LOWDSA) is a not-for-profit organization
representing approximately 2500 members. The area we serve on behalf of our members covers an area
from the Manitoba/Ontario border to approximately a 100 km radius around Kenora, Ontario. The
majority of our members have their primary residence outside of Ontario, mostly in Manitoba, but a
significant number have their primary residence in the United States.
One of our purposes is to speak with a collective voice on topics that impact our members. With the
current closure to and from the US for non-essential travel, the majority of our US based members have
not been able to access their secondary residences in the Lake of the Woods area for well over a year.
As you can imagine, LOWDSA continues to receive inquiries from our US members requesting we
advocate on their behalf to request an exemption to out of country property owners to gain access to
their secondary residences on which they pay Ontario property taxes.
Many of these properties are in remote locations in the LOTW area, with some situated on privately
owned islands. Since these US members have been through two winter seasons, they are anxious to
attend to their residences to check on possible damage from vandalism, storms, forest fires, high/low
water, animals and address regular maintenance needed for their properties and structures.
We are encouraged the Federal Government has introduced a plan related to the Canada US border that
will no longer require Canadian citizens or permanent residents to self-isolate for 14 days upon arrival to
Canada, in addition to other required conditions. We appreciate the Canada US border re-opening will
occur in stages, with further steps yet to be announced and implemented. However, in our opinion, the
plan announced this week fails to recognize the need for fully vaccinated US residents who are property
owners in Ontario to travel to their secondary residences.
Having said that, LOWDSA, on behalf of our members, is requesting the government act now to enable
these individuals to attend to their residences as you continue formulating the further stages of the
Canada/US border re-opening plan. Of course, they would be required to follow the Ontario public
health orders including self-isolating upon arrival and following all Ontario health orders that are in
effect to protect themselves and the community at large.
We might add that we received and acknowledged the letter dated June 2, 2021 from Mr. Terry Rees of
the Federation of Ontario Cottagers' Association (FOCA) and fully support their position. Both FOCA
and LOWDSA organizations are aligned on the need to provide our US members with assurances they
will be able to travel to their secondary residences in Ontario.
In closing, LOWDSA is confident you will give our request serious consideration. We would be pleased
to have further dialogue with you or your representatives at any time if required. Thank you for your
attention to this matter.
Sincerely,
Christine Semenchuk, President, Lake of the Woods Stewardship Association
cc Member of Parliament, Eric Melillo, Kenora Ontario
Premier Doug Ford, Province of Ontario
Honourable Greg Rickford, MPP, Province of Ontario
Mayor Dan Reynard, City of Kenora
Terry Rees, Executive Director, Federation of Ontario Cottagers' Association
---